Wooden doors
Agoprofil Contemporary Yuna Y59 Vlv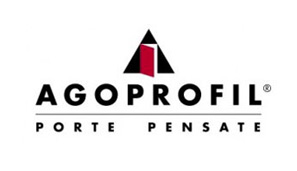 Finishes: gray oak, moka oak, brown oak, soft walnut, heavy walnut
Description of the door structure:
* door panel from 44 mm
* glass insert on 2 sides
* striped frame/composed from 10,5 cm to max 12 cm
* striped casing/composed from 8 cm external side
* striped casing/composed from 8 cm hinge side
* rubber trimming
* patetent lock for swing doors
PRODUCTION TIMES: 5/6 weeks
OFFER  $721,38
Convenience, quality and professionalism at a click!
Door handles online furniture fixtures and counter frame for sliding doors to the best web price. Italian design best online signatures to quality 'furniture.
For the decoration of your home or to the furniture in your office we have all the possible solutions. In the section of the handles you can find for interior door handles and handles for doors and windows, with different types of modern and classic design. The page of the counterframes doors sliding instead we entered a wide range of frames for any space requirements and design, offering also the innovative solutions as the subframes for flush doors. doors for sale in our online shop are divided by type: security doors , wooden doors , laminate doors and ; so you can choose the right design for the doors also going towards your needs. We have created an extensive catalog for sale online floors and meet the needs and requirements of all customers They want to give a new and original design to the floor at home or at the office floor. The fixtures for sale on our website, we are custom made and with the customizations that our customers want.
Furniture design is our passion, every day we are constantly updated to meet the ever-increasing demands of the Italian furniture market, going to study new furnishing solutions.
WITHOUT INTERMEDIARIES
The best Italian furniture companies have a close cooperation with Bgsarredamenti.it, guaranteeing the best prices direct from factory production.
ITALIAN QUALITY
Our products are manufactured in Italy with Italian materials, guaranteeing the best quality, starting with the interior doors, the handles, the windows to the floor.
NO COST OF BRAND
No physical stores and without management costs we can guarantee the best prices without compromising the quality of our products. In fact the orders come directly from the factory, where they come shipped.